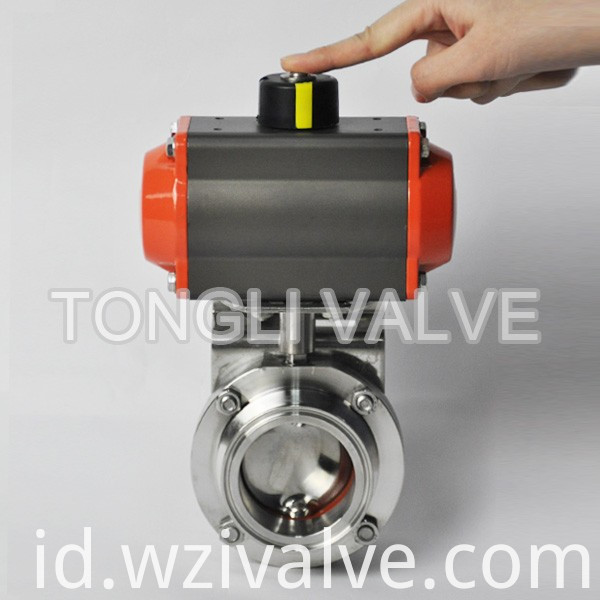 Technical Parameters

Steel material

Product wetted steel parts

AISI 304 or 316L

Other steel parts

AISI 304

Seal material

Standard

EPDM

Options

Viton 

Pressure

Working pressure

≤145psi (10bar)

Supply pressure for air actuator

70 ~ 116psi (5 ~ 8bar)

Temperature

Working temperature

14 ~ 248°F (-10 ~ 120°C)

Sterilization temperature

150°C (302°F), Max. 20 min

Surface treatment

Inside surface treatment

Ra 16 ~ 32µin (0.4 ~ 0.8µm)

Outside surface treatment

Ra 32 ~ 64µin (0.8 ~ 1.6µm)

Connection

butt-welded, sanitary clamp, male and female threaded, flanged

Actuator

Normally Closed (NC) - Air to open and spring to close;

Normally Open (NO) - Air to close and spring to open;

Air to Air (AA) - Air to open, air to close.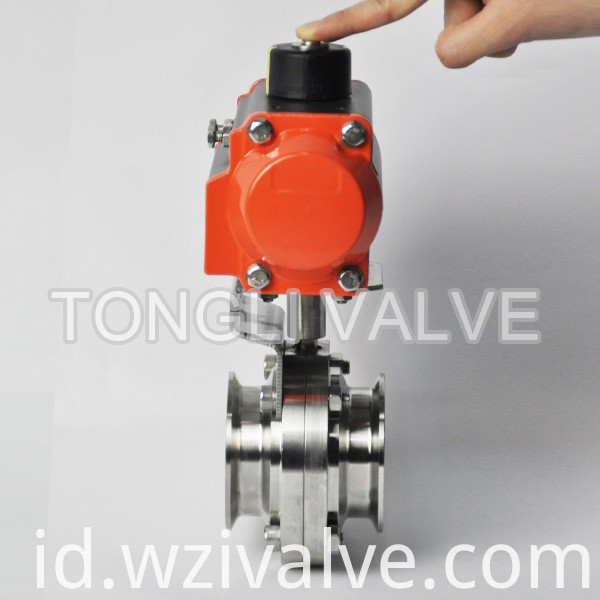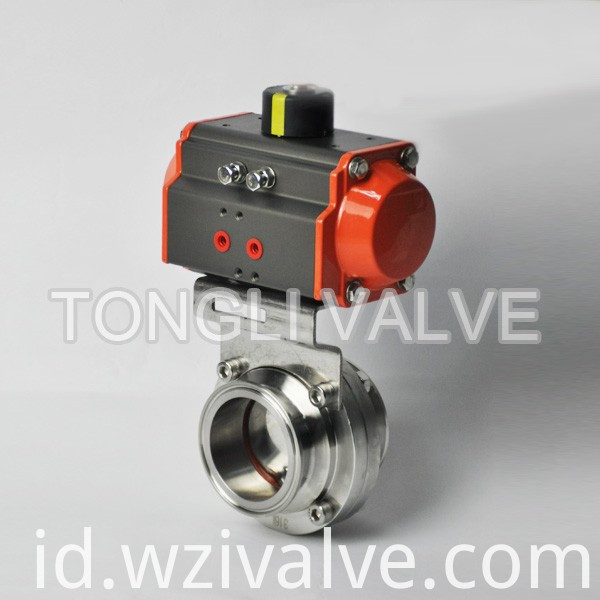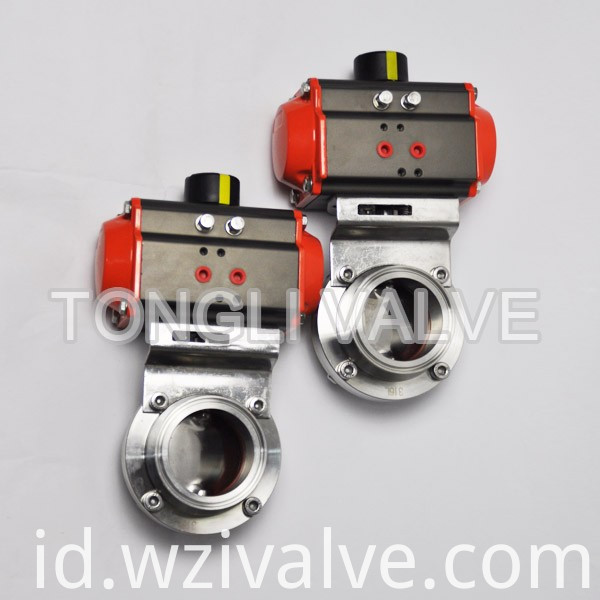 Application:
pneumatic butterfly valve is sanitary pneumatic butterfly valve actuator with tri-clamp / tri-clamp
ends, which is widely used in process piping systems for isolation and control. AV-1PC butterfly
valve operates automatically.
Specification:
Sizes available: 1/2" to 12" (1/2", 3/4", 1", 1 1/2", 2", 2 1/2", 3", 4", 5", 6", 8", 10", 12")
DN15 - DN300 (DN15, DN20, DN25, DN40, DN50, DN65, DN80, DN100, DN125, DN150,
DN200, DN250, DN300)
Material: Valve body and disc material can be AISI 304 or AISI 316L, 304L and 316 materials
are available upon request.
Max. working pressure: 145psi (10bar) for DN25/1"-DN100/4"; 116psi (8bar) for DN125/5"-
DN150/6"; 73psi (5bar) for DN200/8"-DN300/12".
Operation: SS304 vertical actuator, NC (normally close) / NO (normally open) / AA (air to air)
type for choose from.
Air supply pressure: 70-116psi (5-8bar)
Temperature range: 14 ~ 248°F (-10 ~ 120°C) with EPDM seat, -58 ~ 356°F (-50 ~ +180°C)
with VMQ (Silicone) seat.
End connections: butt-welded / butt-welded.
Surface treatment: Ra 16 ~ 32µin (0.4 ~ 0.8µm), Ra 32µin is the default.
Options:
Actuators to reach automatic operation: pneumatic stainless steel actuator (vertical type),
pneumatic aluminum actuator (horizontal type), and electric actuator.
NC operated: normally closed (fail closed)---air to open, spring to close
NO operated: normally open (fail open)---air to close, spring to open
AA operated: double acting---air to open, air to close
Valve intelligent control: position sensor, C-top controller, C-top controller (AS-I)
Standards: DIN, 3A, SMS, ISO / IDF, BS / RJT, and ASME / BPE